5 Chanel Button Necklace, Statement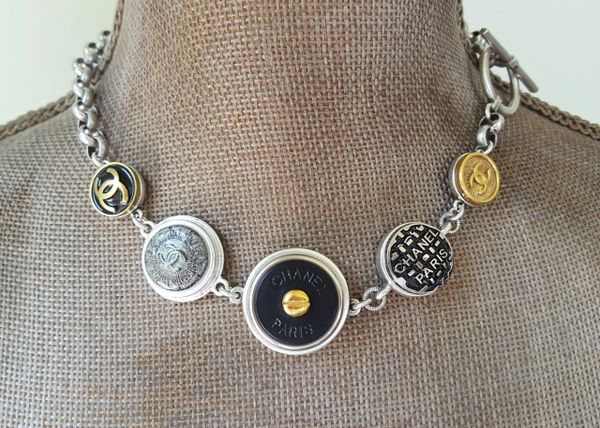 5 Chanel Button Necklace, Statement
Crisp. Clean. Impeccably crafted.

A WOWZA, One-of-a-Kind Statement piece featuring 5 Authentic Designer Buttons in different textures and patterns. The Button pendants (authentic Designer garment buttons up-cycled into a new necklace) range in size from 1 1/8" to 1/2" large link together with antiqued Silver, chunky Rollo Chain with an asymmetrical Toggle Clasp closure. Substantial and beautifully made...this Necklace is conceived and executed for the Gal that likes to make a statement.

**The Designer Button pendants range in size from 1 1/8" to 1/2""
**See the drop down menu for length options. Order shorter for a CHOKER style or longer as your preference.