ANALISA - Mother of Pearl Necklace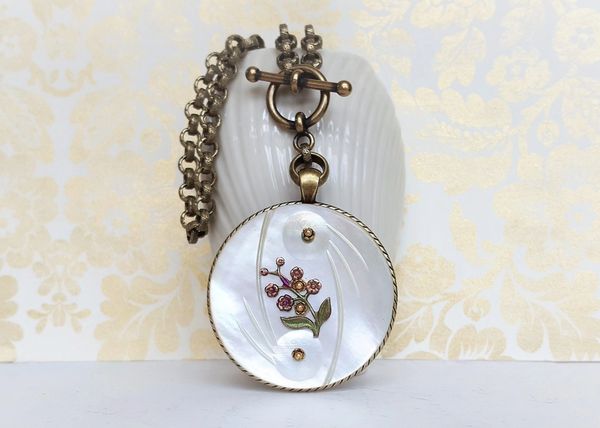 ANALISA - Mother of Pearl Necklace
Big and Beautiful!
A beautiful piece...this WOWZA sized, lustrous Mother-of-Pearl Antique Button Necklace features an unusual carved design, tinted metal floral accent and incised buds. The finish and details are simpl and lovely. The 2" large oversized pendant hangs from patterned, antique gold Rollo Chain with a front toggle clasp closure. Bold sized yet has feminine appeal. This piece will POP on any color and on any neckline! One-of-Two-of- a-Kind heirloom quality necklace to treasure now and later!
*The button pendant is 2" large
*The chain is chunky patterned Rollo.