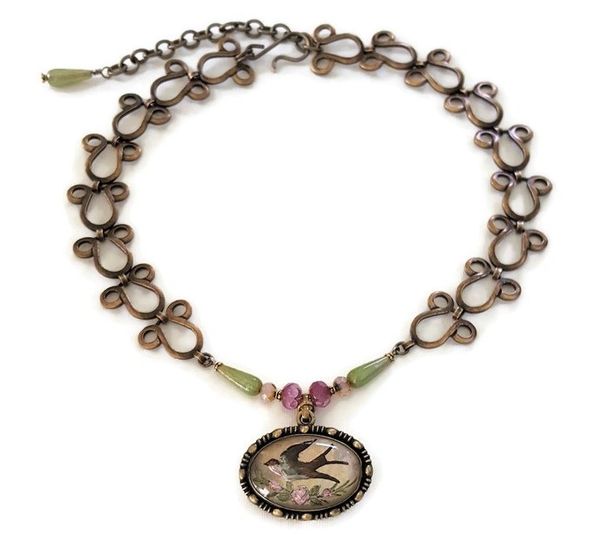 Antique Bird Necklace
A lovely relic from the past c.1850-1890...this charming, reverse painted Bird Intaglio, nestles in a decorative oval setting with domed glass. (This is not a paper image behind glass...it is reverse painted ON glass!) The unusual vintage chain together with the hand beaded center in a beautiful mix of Rose and Green compliments beautifully the details in the painted image. 
Original, one-of-a-kind veryDonna design.
*The Bird pendant measures just over 1 1/2" wide
*Length...I designed this piece to be worn closer to the neck. Fits sizes 16" to 19" (need a small adjustment?...just ask)