BETTE - Bold Retro, Black and Cream Necklace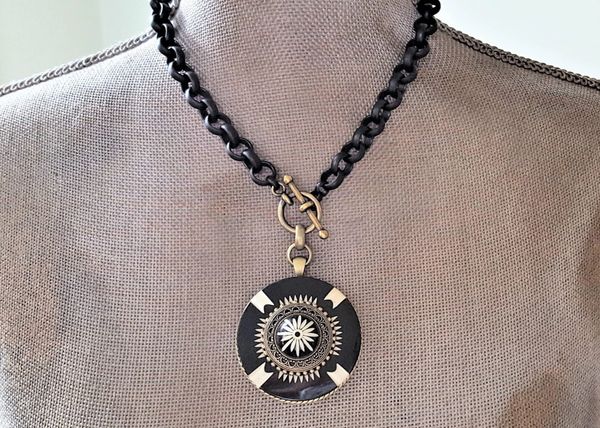 BETTE - Bold Retro, Black and Cream Necklace
You always stand out from the crowd because you are your own woman with your own bold style...and you OWN it!!!
This striking, stack of vintage 1930's carved Deco Buttons in Black and Cream measures a large 2" and hangs from matte Black, super chunky Rollo chain (each link measures 3/8") with a contrasting Toggle Clasp closure. This Vintage Button Necklace is a WOWZA statement piece...and One-of-a-Kind! Go for it!
* The button pendant is 2" large
* The chain is super chunky Black Rollo with a Toggle Clasp closure.