Black and Gold Chanel Button Necklace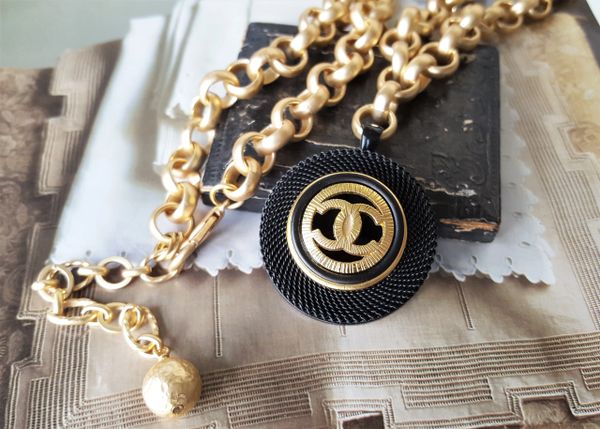 Black and Gold Chanel Button Necklace
A stunning, 1 5/8" double mounted, Designer Button Pendant in Black and Satin Gold is featured on this super Chunky Rollo chain with a luxurious satin finish. This chain is beautiful with each link measuring 3/8"... Chunky and Substantial. ( The button pendant is a Designer garment button upcycled in to a new piece of jewelry) An over-sized lobster clasp and a 3" ornate back extension complete the contemporary classic look! Scroll through all the photos to see your ordering length options. This is **An Original Design created by veryDonna


*The button pendant is just over 1 5/8" large
*The chain is super Chunky Rollo with a 3" extension on all lengths. 

**Order short for a CHOKER style. Mid-range for a traditional NECKLACE or long for a wrapped look.