Chanel Button Leather Cuff Bracelet, Blue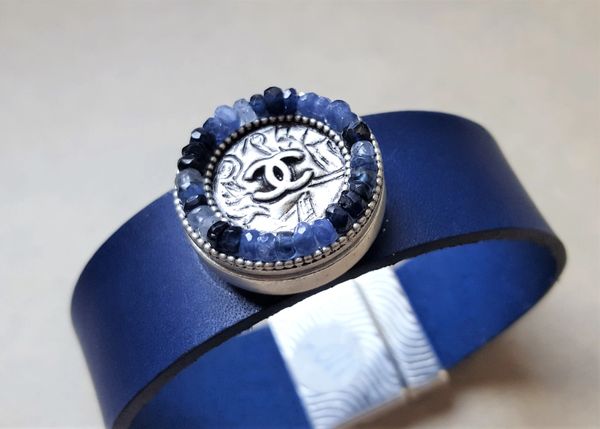 Chanel Button Leather Cuff Bracelet, Blue
The Designer Leather Cuff Bracelet in gorgeous true Blue, features an authentic Chanel Button in matte silver with chunk rock Crystals in variegated blues. The leather bracelet is gorgeous quality Italian leather, substantial weight but, light enough for all day comfort. The textural finish, excellent quality magnetic clasp is not only great looking it is strong and very easy on/off.
SEE the coordinating Necklace https://verydonna.com/products/upcycled-chanel-button-necklace-blueblack-enamel

*The Button settings measures 22mm...approx 7/8".
*The width of the leather cuff is 3/4".