Black Leather Chanel Button Necklace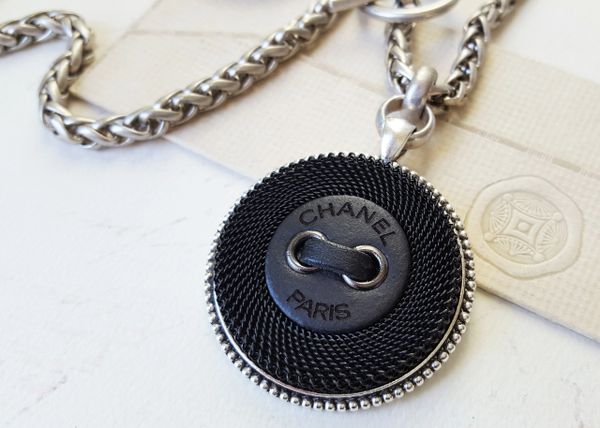 Black Leather Chanel Button Necklace
NEW** and a fresh approach to this Authentic Designer Button Necklace. The embossed Black Leather and Mesh Metal Button pendant (an authentic Designer garment button up-cycled into a new necklace) is a large 1 3/4" and hangs from a super thick, matte Silver Rope Chain (thick as a pencil) with great fluidity. The pendant slides on the chain allowing you to wear the clasp in the front, side or back. Substantial and beautifully made. This is the perfect "go to" necklace. It will wear with EVERYTHING!

**The Designer Button pendant measures 1 3/4", and is Authentic 
**See the drop down menu for length options. Order shorter for a CHOKER style or longer as your preference.