Chunky Chanel Button Necklace, round Chainmaille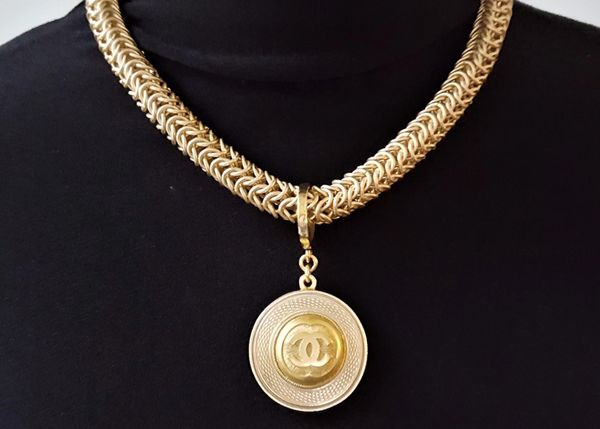 Chunky Chanel Button Necklace, round Chainmaille
WOWZA! 
A stunning and CLASSIC, 1 3/8" 

Authentic Chanel Button 

Pendant is featured on this chunky 'Round' Chainmaille (finger thick!) Very unusual. This is quite a Statement piece... Chunky and Substantial. (The button is authentic and back marked as such) This is **An Original Copyrited Design created by veryDonna but, a wonderful 'Ode to' the late great Coco.
*The button pendant is just over 1 3/8" large