CLASSIC - upcycled Chanel 'Button' Necklace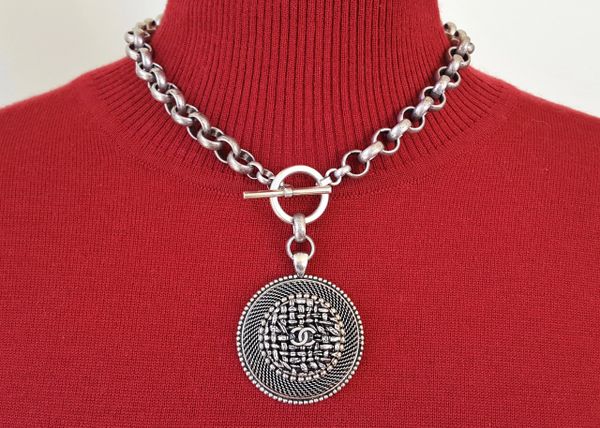 CLASSIC - upcycled Chanel 'Button' Necklace
A STUNNING modern piece, this multi textural Silver Authentic Designer Button Necklace is perfectly conceived and executed for everyday wear. The Button pendant (an authentic Chanel garment button up-cycled into a new necklace) is a large 1 3/4" intricately embossed woven pattern created to resemble fabric. It hangs from an antiqued silver super chunky rollo chain (each link is 3/8") with a toggle clasp closure. Substantial and beautifully made. This is the perfect "go to" necklace. It will wear with EVERYTHING!

**The Designer Button pendant measures 1 3/4", is Authentic.
**See the drop down menu for length options. Order shorter for a CHOKER style or longer as your preference.