Carnelian Beaded Chanel Button Necklace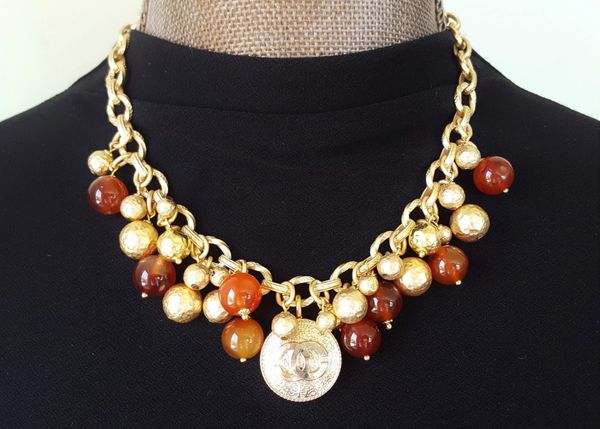 Carnelian Beaded Chanel Button Necklace
This OMG gorgeous upcycled Chanel Button is expertly cup set and combines with gorgeous, large Carnelian Ball Beads and vintage Hammered Gold Metal beads to create this over the top, Charm Style Designer Button Necklace. Quite a Statement piece...weighty, wonderful and beautifully executed!  The pendant measures a large 1" 
**The Designer Button Pendant measures a large 1"
**A note about SIZE...Order the smaller sizes for a Choker style...each size will include an extension of 3" of additional chain.