FLEUR - Relic and Crystal Chain Necklace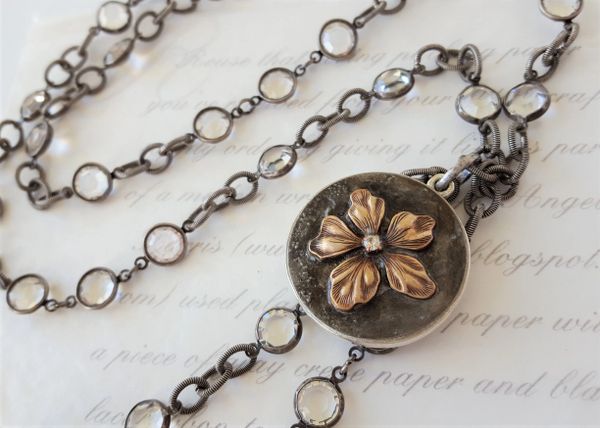 FLEUR - Relic and Crystal Chain Necklace
Fleur...and so much more.
Two-toned with just the right amount of rustic...this, medallion style, 1 ½" large, hand soldered, textural and dimensional Floral Motif pendant - hangs from 30" of vintage faceted glass bezel chain with 1 ¼" hand soldered crystal dangles. The perfect 'toss on' for every-day-wear WOW!
*Need a bit of a tweak on the length?...just ask!
*The pendant and crystal drops total measure is 5" (the chain measurement is 30")