STAY CONNECTED - Clasped Hands, FRIENDSHIP Bracelet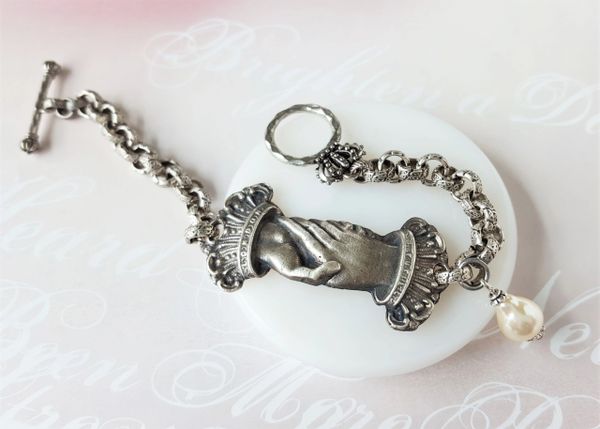 STAY CONNECTED - Clasped Hands, FRIENDSHIP Bracelet
Stay Connected! We ALL miss someone (everyone!)
Two clasped hands. An iconic symbol of friendship...between girlfriends, between sisters, lovers, mothers and daughters, good neighbors... This charming bracelet features Victorian clasped hands paired with textural Rollo chain, a dainty Baroque Pearl Teardrop and Toggle Clasp closure. Charming.

Choose Silver or Bronze finishes and select your length in the drop down menus.
The focal Clasped Hands Plate measures 1 7/8" x 7/8" at it's widest point.