Gold Chanel Button Charm Bracelet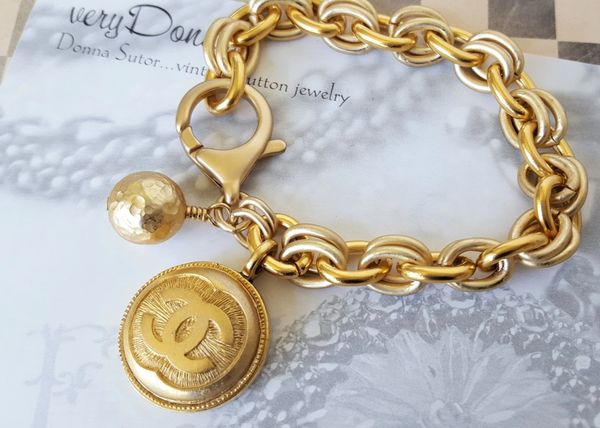 Gold Chanel Button Charm Bracelet
A classic Gold Designer Button with the iconic CC pairs with stunning, excellent quality Chunky Link Chain (each link is 3/8"). I've chosen this combination with great care to create a bracelet that is classic, elegant and easy to wear. You will not want to take it off!
*The Button measures just under 7/8""
*The oval links in the chain are 3/8".