HELENA - French Enamel Antique Button Necklace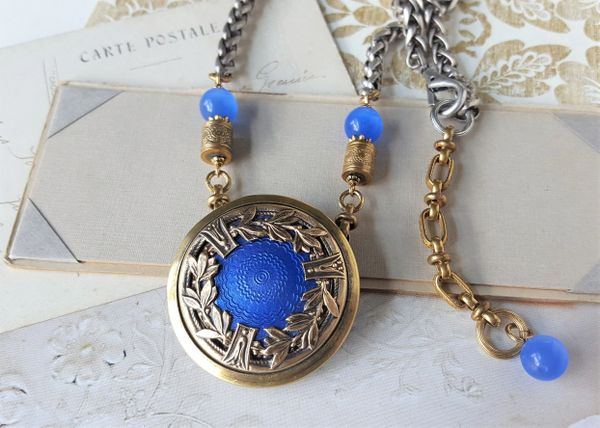 HELENA - French Enamel Antique Button Necklace
*NEW and One-of-a-Kind
The HELENA, Antique Button Necklace - An absolutely stunning, RARE and highly collectible Victorian Era Metal Button c.1880, features intricate Brass metal-work surrounding a center of the most brilliant blue, French Guilloche Enamel center. This is a beautiful Button that is a testament to the Victorians skilled craftsmanship and attention to fine detail. The vintage, mixed link brass chain is intricate and excellent quality and is a wonderful contrast to the contemporary thick rope chain (thick as a pencil). The silver and gold combination is versatile and will coordinate beautifully with your other jewels.

-The pendant measures 1 3/4"
-The chain is 17" long with a 3" extension (fits 17" to 21") Need a small adjustment? Just ask.