JULES - Antique Button Ring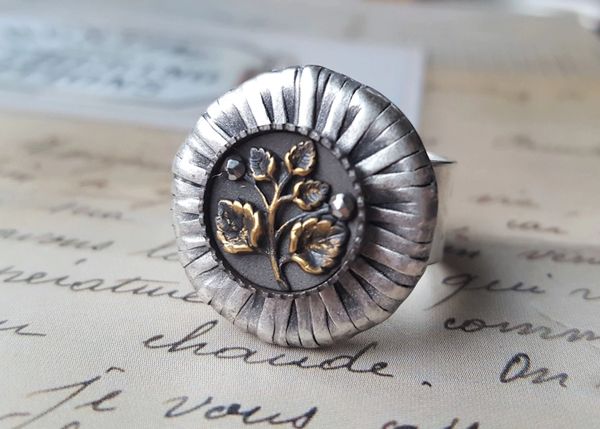 JULES - Antique Button Ring
One-of-two-of-a-Kind Antique Button Ring. 
A very charming, c.1890 Antique Steel Cut Button with an intricate dimensional Floral design is nestled in a Antiqued Silver plate Ring with a wonderful smooth finish. This is a very comfortable ring (I wear one on a daily basis). The ring is adjustable (at the top...so no pinching and fits size 5 1/2 to 8 1/2). The mixed metal colors offer the ultimate versatility.
*Button Face measures 7/8"
*Adjustable Ring fits sizes 5 1/2 - 8 1/2