KAYLA - Mother of Pearl Victorian Relic Necklace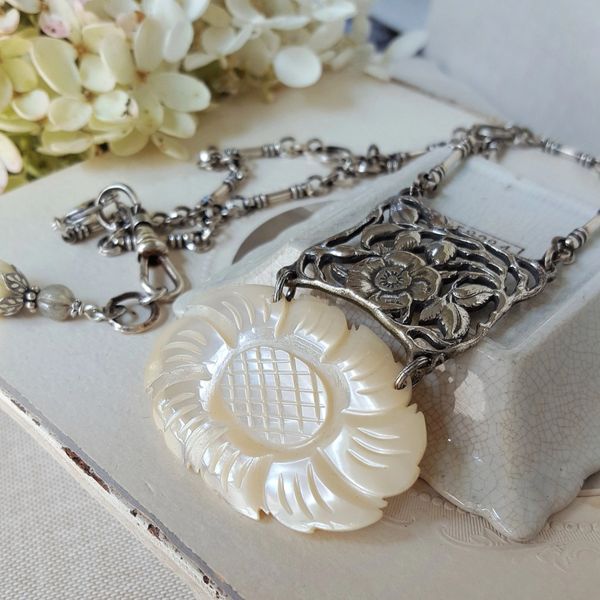 KAYLA - Mother of Pearl Victorian Relic Necklace
KAYLA - The carved Mother of Pearl Victorian Relic Necklace
A stunning carved Mother-of-Pearl c.1900 and intricately etched, sterling silver section from a Victorian Era metal belt create the lovely focal of this one-of-a-kind Assemblage Necklace. The antiqued sterling clad chain holds it's own, boasting unique mixed links. The result is a dress up or dress down piece of jewelry, feminine but, with a bit of edgy. Lightweight and easy wear.
-The total Focal measures 2 1/2" x 2" (at it's widest point)
-See the drop down menu for length options.
*This design and all images and text are copyright protected 6/2022