LEANORA - Tortoise Shell Layering Necklace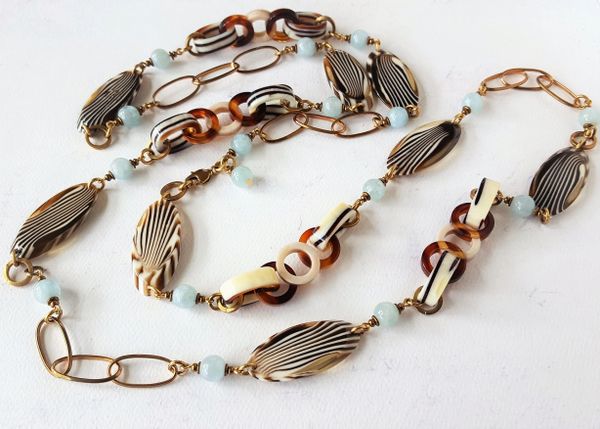 LEANORA - Tortoise Shell Layering Necklace
This striking, chunky but, absolutely FEATHERWEIGHT (!) vintage Italian Lucite Necklace in Brown, Cream and Tortoise Shell stripes infused with Aquamarine (what an amazing combination!!) is as unusual as it is sensational! WOWZA gorgeous and pairs well with ALL my deco pieces. Order single long at 36" (which can double up) OR...52" (which can triple up).
*Pair it with : https://verydonna.com/products/the-story-reverse-painted-intaglio-statement-necklace
See the drop down menu for length options. Need a small adjustment...just ask!