NOVAK - Retro Black and Cream Necklace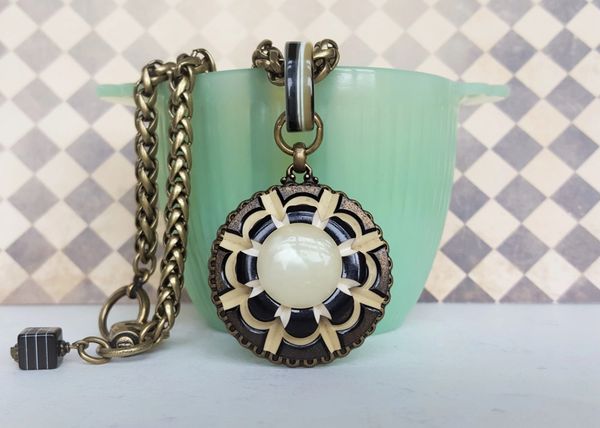 NOVAK - Retro Black and Cream Necklace
This striking, stack of vintage 1930's carved Art Deco Buttons in Black, Cream and Bronze measures a large 1 5/8" and hangs from an antiqued gold, thick Rope Chain (thick as a pencil) with an over-sized decorative Lobster Clasp Closure. The pendant floats on the chain allowing you to wear the clasp in the back or asymmetrical per the photo. This Retro Style, Vintage Button Necklace is One-of-a-Kind and a WOWZA statement piece!
* The button pendant is 1 5/8" large
* The chain is thick Rope Chain with a Lobster Clasp closure. See the drop down menu for length options. Need a tweak?...Just ask!