Patriotic Red White and Blue Chanel Button Bracelet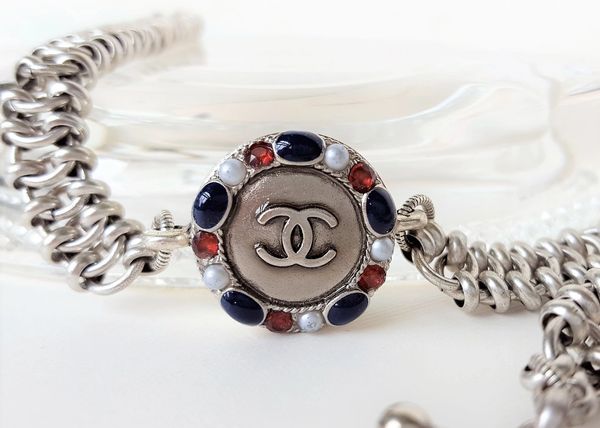 Patriotic Red White and Blue Chanel Button Bracelet
Celebrate the 4th of July in style! Authentic Designer Button in Red White and Blue is the focal in this lightweight and easy to wear Chain Maille Bracelet with a soft, almost matte silver finish..the perfect patriotic touch for the 4th and every day' bracelet.

*The Button is 18mm.
*The width of the Chain is a bit over 3/8"