RACHE - Rock Crystal Necklace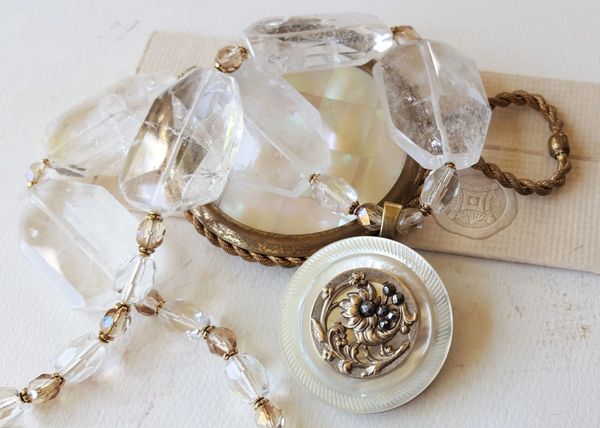 RACHE - Rock Crystal Necklace
This elegant "Statement Necklace" is all crystal and cream feminine beauty... yet BOLD (in size). The exquisite Mother of Pearl and Metalwork Button Focal is French origin c.1890- 1910 and hangs from a strand of super Chunky Rock Crystals. The result is an exquisite and fine quality necklace with substantial heft. A one-of-a-kind original design by Donna Sutor

*The antique Button pendant measures 1 1/2"
*The Rock Crystals measure aprox 1 3/8"
*Length is 18" and includes a 3" extension for versatility.