REIGN -Black Glass and Pave Clasp Necklace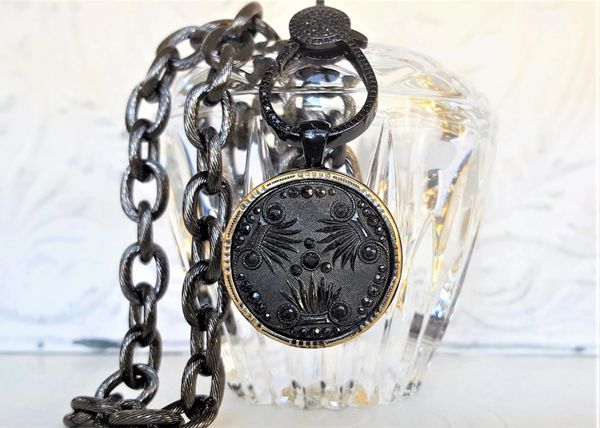 REIGN -Black Glass and Pave Clasp Necklace
INTRIGUE: to arouse the interest, desire, or curiosity of...
This perfectly describes this stunning and unusual, one-of-a-kind Antique Button Necklace. The highly detailed and textural charcoal/black glass button with a decorative brass edge is Victorian Era c.1880 and hangs from an over-sized, black enamel and Pave encrusted clasp. (The pendant is removable allowing for a change out for another pendant!) The chain is chunky, etched satin finished gunmetal (1/2" each). An stunning, understated 'Statement' piece. (ZOOM in to see the magnificent design pattern of the glass)
-The pendant is a large 1 1/4"
-See the drop down menu for length options