RIYA - Heirloom Pendant Necklace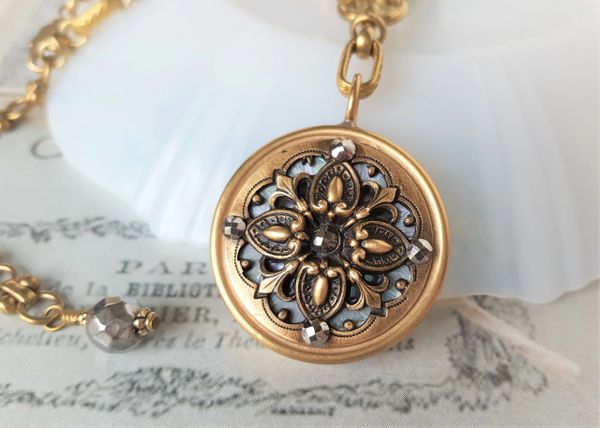 RIYA - Heirloom Pendant Necklace
If you have a penchant for the Victorian Era and the fine craftsmanship of days long gone...this piece will speak to you.
A stunning, highly detailed Victorian Era Metal Button c.1880, boasts steel cuts and intricate open-work with an under-layer of the palest Pearl Blue. The warm bronzy gold and palest of Blue are just lovely together. The vintage, mixed link brass chain is intricately detailed and excellent quality. (The detail on the chain is amazing...zoom in to best appreciate it.) This Antique Button Necklace is a very Limited Edition of three.
-The pendant measures 1 1/4" 
-The chain is 17" long with a 3" extension (fits 17" to 21") Need an adjustment? Just ask.