SACRED HEART - Coin Necklace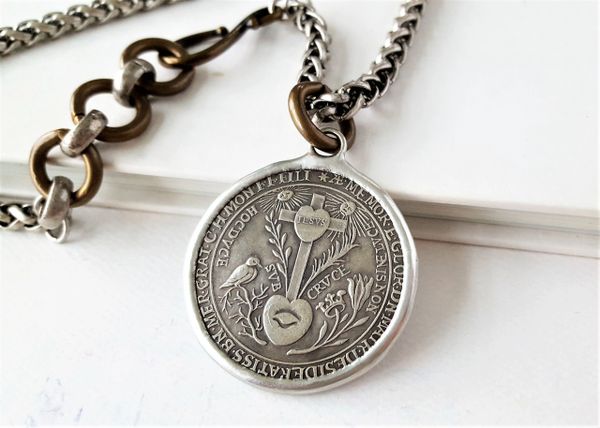 SACRED HEART - Coin Necklace
Two-toned with just the right amount of rustic... A 1 3/4" large, weighty and wonderful, hand soldered replica coin with a German Cross and Sacred Heart motif, hangs from antiqued silver chunky rope chain (thick as a pencil) with infused, oversized bronze links and hook and eye clasp. The pendant floats on the chain allowing you to wear the clasp front or back. The perfect 'toss on' for every-day-wear-WOW! (ZOOM in to see the intricate images including Bird, Crown and Flower!)

*Need a bit of a tweak on the length?...just ask!
*The coin pendant measures 1 1/2"
*The last photo for size comparison only