SASCHA - Butterfly Intaglio Necklace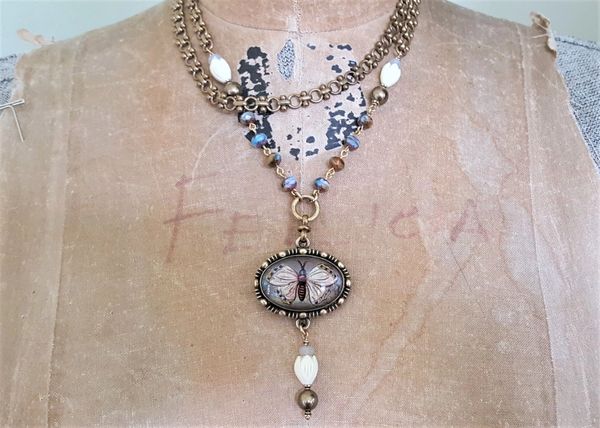 SASCHA - Butterfly Intaglio Necklace
"If you have a penchant for the Victorian Era this miniature Butterfly, (Moth?) image under glass is sure to charm you".
Set in intricate warm brass framework...a Butterfly (or Moth (Lepitoptera)) with stunning detail and color is reverse painted on this domed, Antique Glass Pendant circa 1850-1890. The long length, mixed link and hand-beaded chain beautifully compliment the Blue and Rose and Copper tones in the pendant. A very pretty pairing! The details are lovely...zoom in to best appreciate it. This Antique Butterfly Necklace is One-of-a-Kind
-The pendant measures 1 1/2" x 1 1/8"
-The chain is 34" long. Need an adjustment? Just ask.