SKYLAR - Antique Button Necklace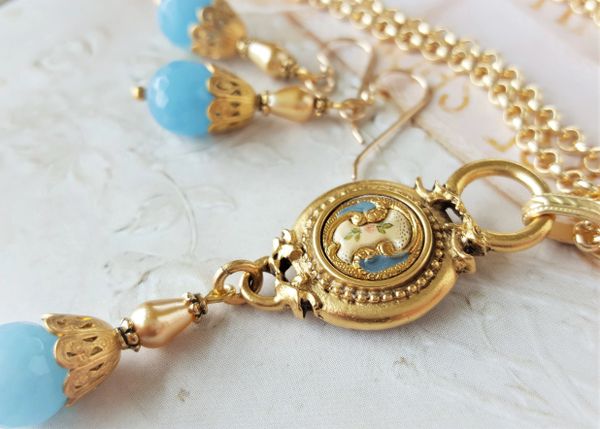 SKYLAR - Antique Button Necklace
Lovely and feminine this Antique Button Necklace features a Victorian Era, delicately painted, French Floral Button c.1880, packed with charm and stunning detail despite it's diminutive size (Zoom in to appreciate the intricate work) and...this blue color is mesmerizing! One-of-Two-of-a-Kind.
*The Button pendant measures 1 1/2" long 
*The chain is tiny Rollo and measures 34"