The Four Corners - Antique Button Necklace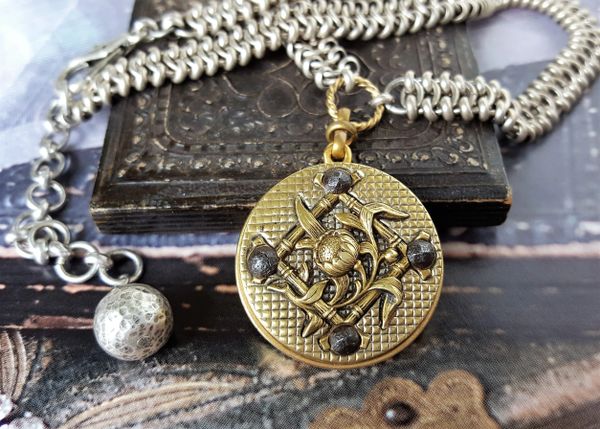 The Four Corners - Antique Button Necklace
An absolutely striking Antique Button Necklace featuring a highly detailed Victorian Era Metal Button c.1880, boasts large steel cuts and intricate, high relief metal-work. The floral and leaf frond motif set in a diamond shape with steel cuts and an ornate textural background is a true testament to the Victorians attention to fine detail and expert craftsmanship. The vintage, chain-maille chain is beautifully constructed and the silver/ gold contrast of chain to pendant is striking, versatile and will coordinate beautifully with your other jewels. One-of-a-Kind.
-The pendant measures 1 1/2" 
-The chain is 17" long with a 3" extension (fits 17" to 21") Need a small adjustment? Just ask.