The PEACOCK - Antique Picture Button Necklace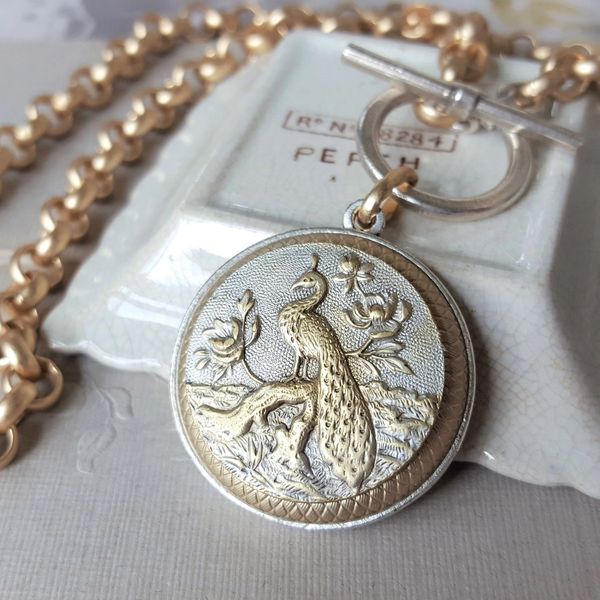 The PEACOCK - Antique Picture Button Necklace
Oh! Those Victorians! Their attention to detail is unsurpassed...even something as simple as a button is crafted so beautifully.
The PEACOCK. This one-of-a-kind Antique Button Necklace features a c.1890, Paris Back, Victorian Picture Button featuring an intricately detailed Peacock motif. Really LOVELY!! The 1 3/8" silver and palest gold pendant hangs from matte satin gold Rollo Chain with a contrasting front Toggle Clasp closure. Easy, every day wear and neutral to wear with everything! Just the ONE available.
*What does a peacock symbolize? The main characteristics linked with the peacock include long life, leadership, beauty, sophistication, dignity, psychic vision, love, and PRIDE.
* The center focal button and setting is 1 3/8" large
* See the drop down menu for length options.