The Ultimate 'Go- With' Necklace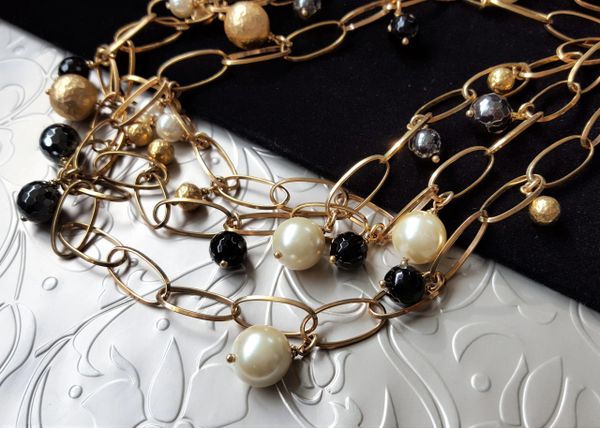 The Ultimate 'Go- With' Necklace
What do creamy, vintage Baroque Pearls; faceted Black Glass; Hematite and vintage, hammered Gold Balls have in common?
The Ultimate 'Go-With everything thing I own Necklace' is the magic that will transform any outfit. Be it tee and jeans, crisp white shirt, turtleneck, cocktail dress....need I list more. At a long 60" it can wrap twice for a long elegant look or three times for short and chunked. Layer this piece for a total update for your other jewelry. Wear it any day, everyday 365 days of the year...it is seasonless. If you buy just one (yeah sure!) piece of jewelry this season, this is IT. 
Details: The 60" chain is vintage 80's stock. The inks are 7/8"