The White Chanel Button Bracelet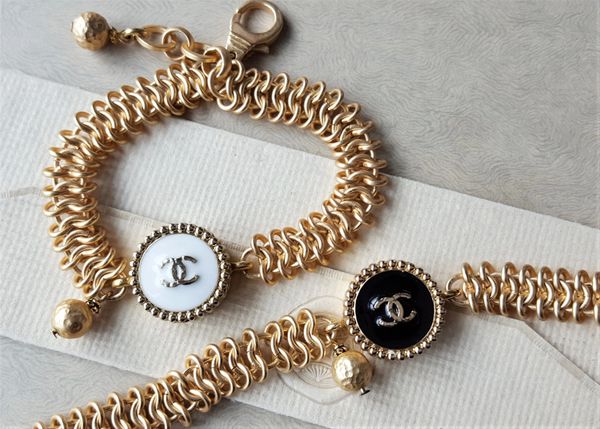 The White Chanel Button Bracelet
A classic elegant, 'up-cycled' Chanel Button in crisp WHITE enamel, pairs with matte satin gold stylized chain-maille to create this easy to wear Chanel Button Bracelet. Two hammered gold Ball Bead adds a nice finishing touch.
*The Button measures just under 3/4"
*The width of the gold plate, Chainmaille Chain is a bit over 3/8"
*All lengths have a 1" extension (meaning a 7" length will fit up to 7 3/4...8" to 8 3/4"...etc)