UNEEDA - Vintage Link Antique Button Bracelet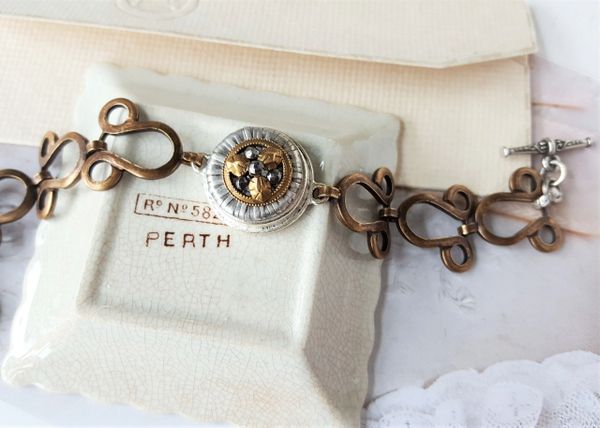 UNEEDA - Vintage Link Antique Button Bracelet
A pristine condition, Victorian Era 'TRIAD' Button with three leaves and steel cuts is cup mounted and the stunning focal in this relic style One-of-a-Kind, Antique Button Bracelet. This striking button pairs beautifully with an excellent quality, vintage 'U' style link chain in a warm bronze tone. I've chosen this two-toned combination with great care to create a bracelet that is both unique and easy to wear.
*The focal Button Pendant measures 3/4"
*The 'U' links in the chain measure 3/4" x 7/8"