up-cycled Chanel Button Necklace, Black leather/Silver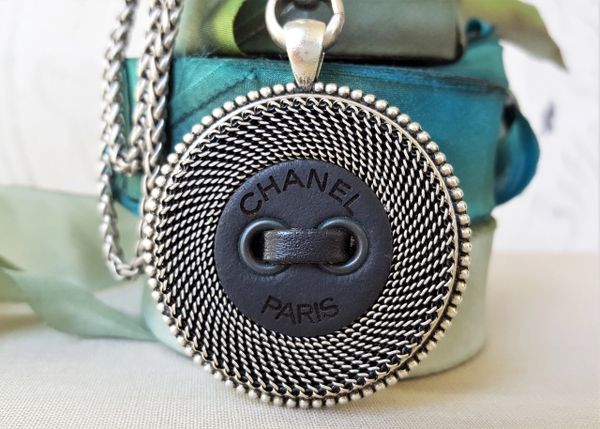 up-cycled Chanel Button Necklace, Black leather/Silver
NEW** and a fresh approach to this Authentic Designer Button Necklace. The embossed Black Leather and Mesh Metal Button pendant (an authentic Chanel garment button up-cycled into a new necklace) is a large 1 3/4" and hangs from a Convertible (Long to Short), matte Silver Rope Chain with great fluidity. Substantial and beautifully made. This is the perfect "go to" necklace. It will wear with EVERYTHING!

**The Designer Button pendant measures 1 3/4", and is Authentic
**See the drop down menu for length options. FYI a 16" will convert to a 32" Long, 17 converts to 34", 18 to 36"