WAVE - Curvy Bar Tassel Necklace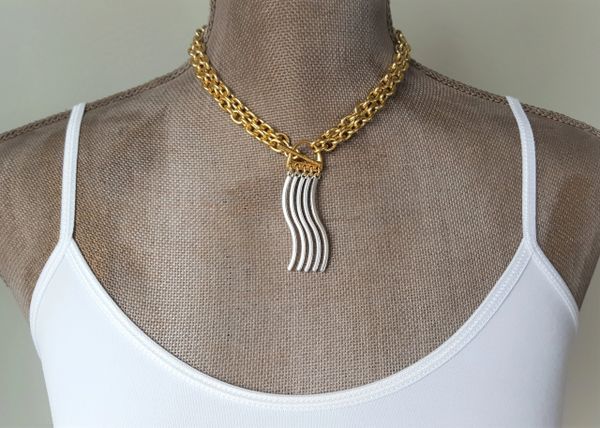 WAVE - Curvy Bar Tassel Necklace
The WAVE. An updated Two Tone, 'Tassel' Necklace
With contemporary styling and in the versatile combination of silver and gold this convertible Short to Long, Curvy Bar, updated Tassel Necklace is pure FUN! Go ahead...dance in it. Wear it Toggle Front, Choker Style or Long and swinging. See the drop down menu for length* options.
*The Curvy Bar Tassel Pendant measures 2 5/8".
*LENGTH options are as follows: 15" converts to 30" Long, 16" to 32", 17" to 34", 18" to 36"
*SEE the matching Earrings: 
https://verydonna.com/products/wave-curvy-bar-tassel-earrings