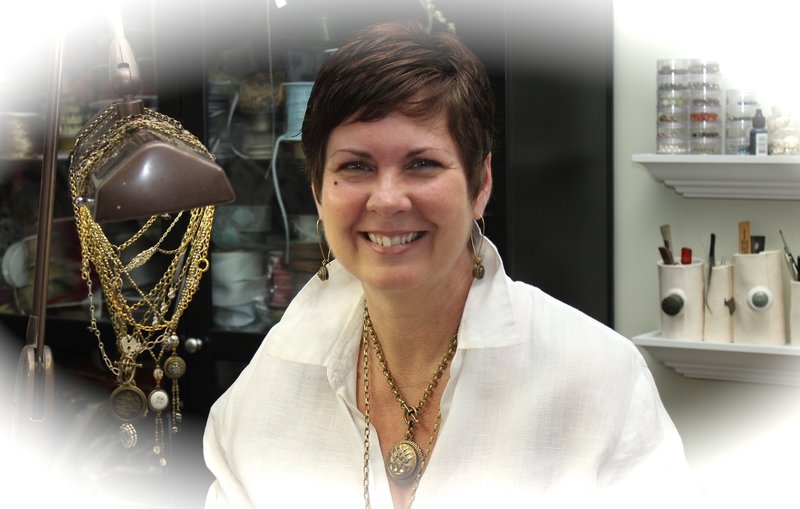 VERYDONNA... is one-of-a-kind Statement and Limited Edition Jewelry created from re-purposed antique and vintage buttons, brooches and decorative bit's of 'this and that'. I marry those antiquities with both vintage and new chain, settings and closures, creating a tender mix of Contemporary and Historic. Modern Jewelry...with a past.
THEN, now and why... I grew up in New York but have lived my entire adult life in New Jersey. I'm a former Fashion Designer with a degree from FIT and an art and design career that spans several decades. Throughout my 38 year creative journey I have always been drawn to 'Art in Miniature' and started collecting and curating Antique and Vintage Buttons. Their fine and intricate detail and place in Fashion History fascinate me. Ten years ago one particular button inspired me to create a piece of jewelry...that was my 'aha' moment and the culmination of a journey I didn't know I was on. With thousands of beautiful buttons and an extensive design background … veryDonna was born.
TID-BITS about me...I am the girl who finds beauty and romance in anything with a secret past...the button, the brooch, the scrap of lace....the bits and pieces at the bottom of the box, long forgotten. I am a hunter-gatherer and love the thrill of the "find"...and the possibilities it creates.
I LOVE...antique markets; the architecture of old houses; rainy days...(oh!, i LOVE rainy days); pasta, wine and crusty bread (WITH butter); home cooking; chocolate anything; cream everything...and ivory, ecru and white; PENNIES (I can't resist them!) I often embed them in the mounts of my jewelry (my little 'good luck to you' gesture).
My favorite quote and words to live by:
"Anything worth doing...is worth doing well"
Owner, Artist/ Designer