ACORN - Silver and Gold Acorn Earrings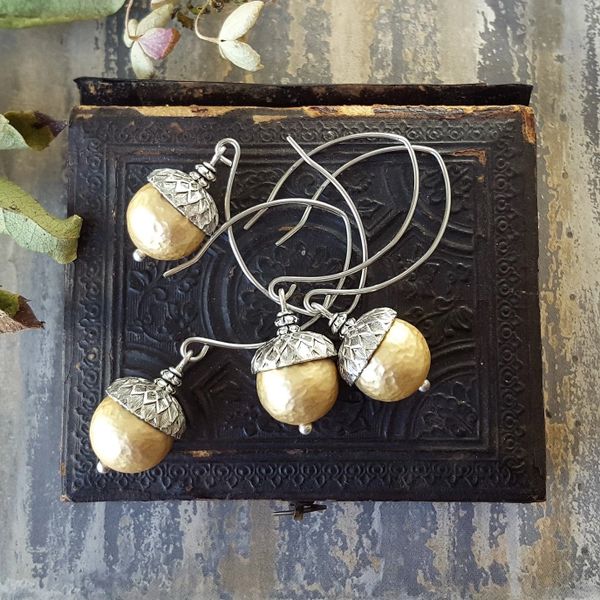 ACORN - Silver and Gold Acorn Earrings
I have always loved Acorns and a 'walk in the wood'. I always walk away with a pocket full of those tiny treasures. Here, is listed a sweet remembrance and an 'ode to'...
Nestled snugly inside a silver Acorn cap is a hammered finish matte gold ball bead...together they create these charming Acorn Earrings. Super lightweight with easy, all day wear. SO CHARMING...and make the best gift for the nature lovers in your life! Hypo Allergenic Stainless Steel ear wires*
The Acorn Earrings measure 2" including the stainless steel Marquis Style ear wire. *Want a shorter/ different style ear wire?...just ask!