ADA - Baroque Pearl Fob Necklace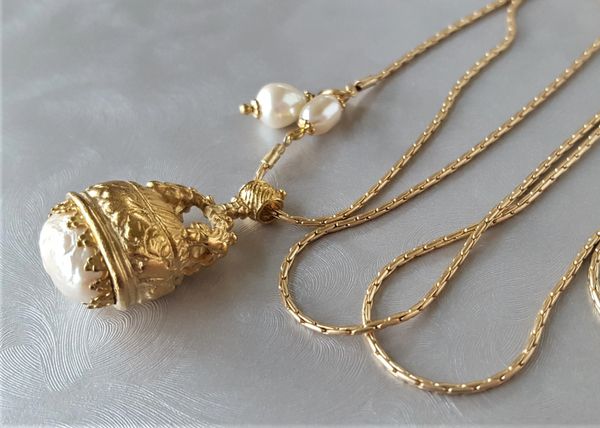 ADA - Baroque Pearl Fob Necklace
*This item is Back-ordered until January 10th
With minimalist styling...One luscious, CHUNKY, Baroque Pearl and Gold Fob with an ornately embossed design hangs from silky gold chain with an infused pearl embellishment. Toss this on with EVERYTHING!! Perfectly priced for Gifting (or keeping!)

*The Baroque Pearl Fob measures 1 1/2"
*See the drop down menu for length options.