BILLIE - Super Chunky Gold Chain Bracelet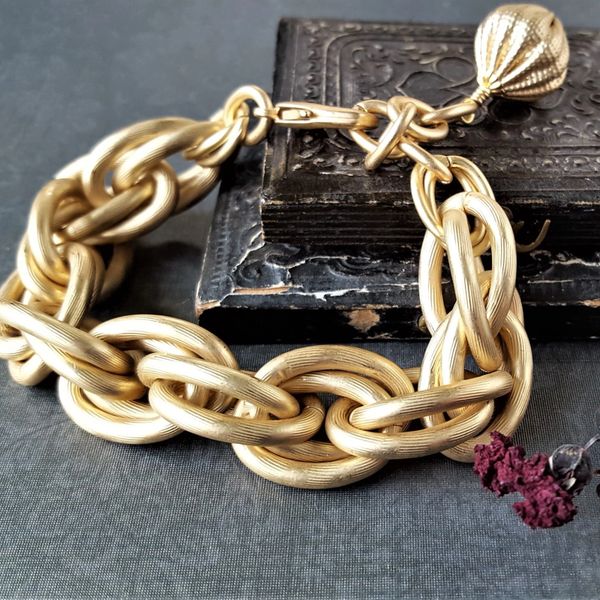 BILLIE - Super Chunky Gold Chain Bracelet
The SUPER CHUNKY Chain Bracelet!
With easy everyday styling and chunky eye catching appeal...this Matte Satin Gold Bracelet with oversized Links will quickly become a go-to favorite! The textured Oval Links measure a large 1" each and create a bold statement. Absolutely LUXE.
*The bracelet has a Lobster Clasp Closure and 1" extension.
*The chain links measure 1" each
***This design and all images and text are copyright protected 10/2021