CLAUDETTE - Chunky Cameo in Smokey Pearl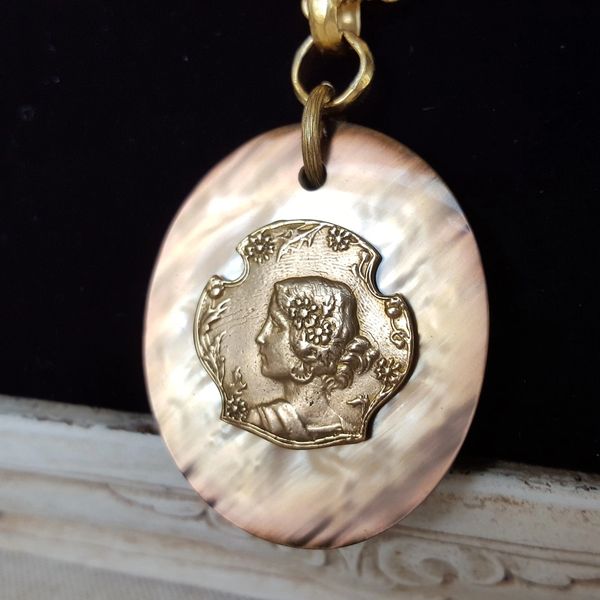 CLAUDETTE - Chunky Cameo in Smokey Pearl
CLAUDETTE - Beautiful and bold sized, this vintage, smokey Mother-of-Pearl and intricately detailed brass Cameo Pendant hangs from unusual twist link chain. The combination is stunning. The 1 7/8" Oval, smokey (with blush undertones) pearl pendant has a lacquered finish with a gorgeous complex flash that catches the light. Simply styled (but not simple in the least), and it layers beautifully! See the 4th and 5th photos.
-The Cameo pendant measures just under 2", with a drop (including the bale links) of 2 1/2"
-See the drop down menu for length options.* I like this piece a bit longer...try 18 or 20". It is available in 36" if you'd like to double it but, I don't suggest you wearing it long at 36"...you lose the details.
* Want the look in the 4th photo? These are the other layering pieces