DARLENE'S SISTER - Baroque Pearl and Pave Lock Bracelet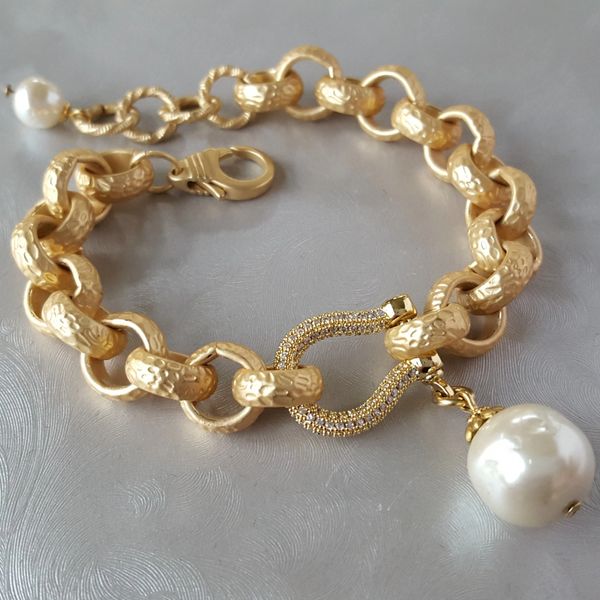 DARLENE'S SISTER - Baroque Pearl and Pave Lock Bracelet
Updated 'Textured Link' Version of the Bestselling 'Darlene' Bracelet. I don't know what's prettier...the creamy vintage Baroque Pearl or the Pave U-Lock clasp!

THE BAROQUE PEARL AND PAVE CLASP BRACELET: A single 'chunky', vintage Baroque Pearl dangles from a stunning Pave' U-Lock Clasp to create this chunky gold bracelet with all the 'Holiday Feels'!! (I can anticipate the 'one for you...one for me ' buying strategy!). The chain is oversized Rollo link in matte satin gold (each link is a chunky 3/8") and has a lobster clasp closure.
**See the drop down menu for sizes...each length has a lobster clasp and 3 extra loops for adjustability.
**This design and all images and text are COPYRITE PROTECTED 10/2021