DELANORE- Art Nouveau Assemblage Necklace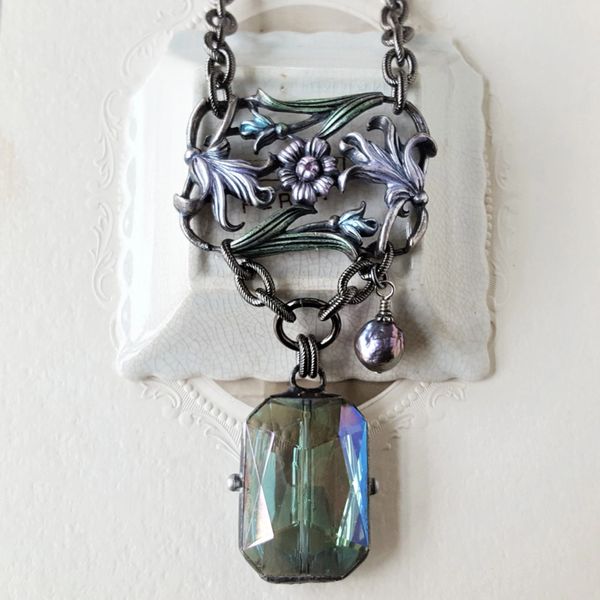 DELANORE- Art Nouveau Assemblage Necklace
LEONORA - This one-of-two-of-a-kind, Assemblage Necklace features a beautiful, ornately detailed single section of an Art Nouveau Era Bracelet c1915. The high relief, floral design work is intricate and retains the original delicate tints of violet and green. A lovely color combination. The hand soldered, faceted crystal has a beautiful iridescence and measures a large 1 1/2". The chain is textural, etched gunmetal with a back Lobster Clasp closure and 3" extension. Both edgy and pretty!
-The floral focal measures 2" wide x 1 3/8"
-The faceted crystal measure 1 1/2"
-See the drop-down menu for length options. Each Length includes a 3" extension. Need a tweak on length?...just ask!