LANDON - Two-Toned, Tapered Bar Earring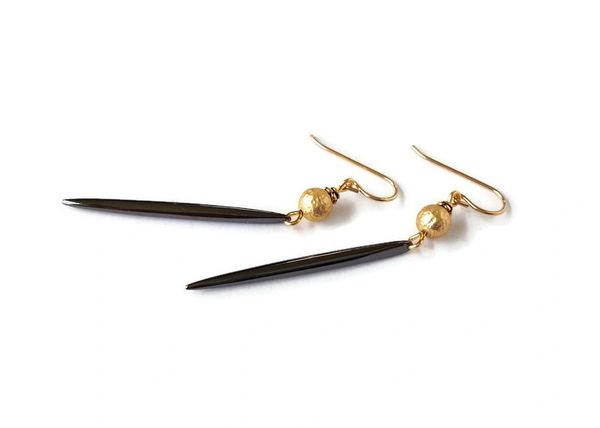 LANDON - Two-Toned, Tapered Bar Earring
The perfect Earrings...lightweight but, with big impact!
These long and lean, modern, Gunmetal 'Tapered Bar' Earrings in the hugely popular color combination of gunmetal and gold are the perfect 'go to', wear with everything earrings! I own them. I wear them. LOVE. 365 days a year perfect! AND, Lightweight!!
**Earrings come in 2 lengths: 2 3/4" and 3 1/4" including** the Niobium (premium quality), hypo-allergenic Ear Wires.