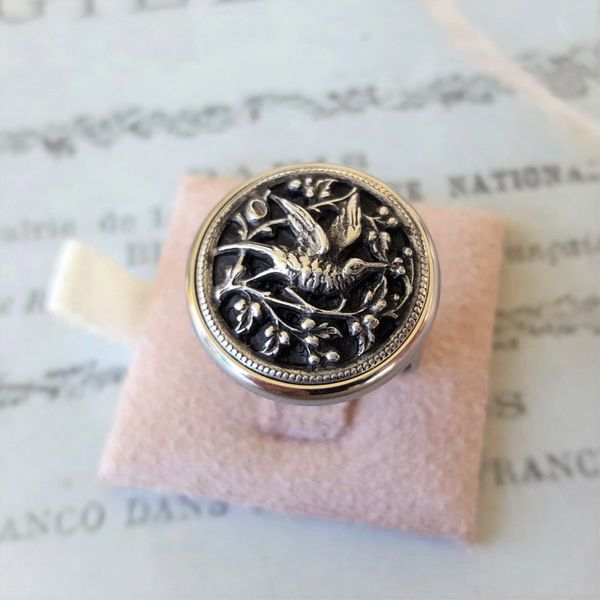 LIA - Hummingbird Ring
LIA...an intricately detailed Metal Button Ring featuring a Hummingbird mid-flight packs a lot of detail in a small space...much like the bird itself. This is a newly made button...who says they don't make gorgeous buttons anymore? The hand-cast, silver pewter button is nestled in a stainless steel Ring with a beautiful finish. This is a very comfortable ring (I wear one on a daily basis). The ring is adjustable 6 1/2" to 8".
-Button Face measures 3/4"
-Adjustable Stainless Steel Ring fits sizes 6 1/2 - 8"
-What is Silver Pewter? The Silver Pewter Button is made with the highest quality lead free and antimony free alloyed mixture. The addition of Silver makes for great shine and increases the hardness so it doesn't scratch or ding easily.