MARGARET - Antique Button Necklace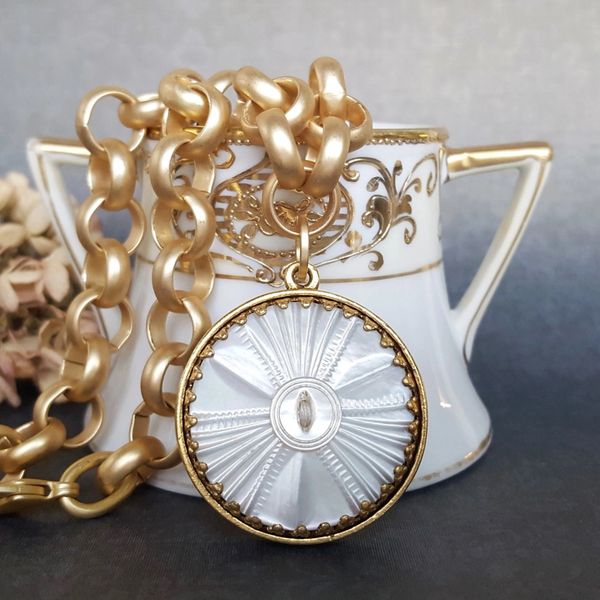 MARGARET - Antique Button Necklace
Carved Pearls...aren't they lovely!!
MARGARET - This lovely (and with bold presence), Antique Button Necklace features a double stack of intricately carved, ultra creamy (and with beautiful flash) Mother-of-Pearl Buttons c. 1890. The finish and details are lovely. The 1 1/2" large pendant hangs from chunky, matte satin gold Rollo Chain (each link is 3/8") with a back Lobster Clasp closure and 3" extension. This will POP on any color and on any neckline! 'One of Two' sisters...and they are LOVELY!
*The button pendant is 1 1/2" large
*The chain is matte satin gold rope chain with a lobster clasp **and 3" extension
~All of the button jewelry in my shop impeccably crafted using the finest components. I search out the most unique and beautiful Antique Buttons for my jewelry and take special care in choosing the settings, chain and small embellishments to enhance the beauty of each piece.