ONA - Black Bakelite Statement Necklace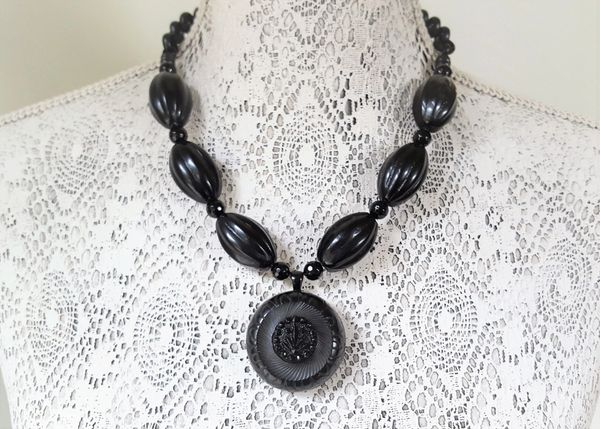 ONA - Black Bakelite Statement Necklace
Upcycled Vintage Bakelite Necklace,
One-of-a-Kind Chunky Jewelry
I am always on the hunt for interesting Bakelite....this gorgeous hunk of a 1 3/4" Vintage Black Bakelite Button with a stunning, Victorian Jet Glass topped center has a whole new and interesting life as a contemporary styled Necklace. Paired with chunky carved Obsidian Beads, the effect is pure drama and make quite a statement. Really YUMMY!
**The pendant is a large 1 3/4"
**See the drop down menu for length options. Each length comes with a 3" extension for added versatility