PERI - Mother of Pearl Necklace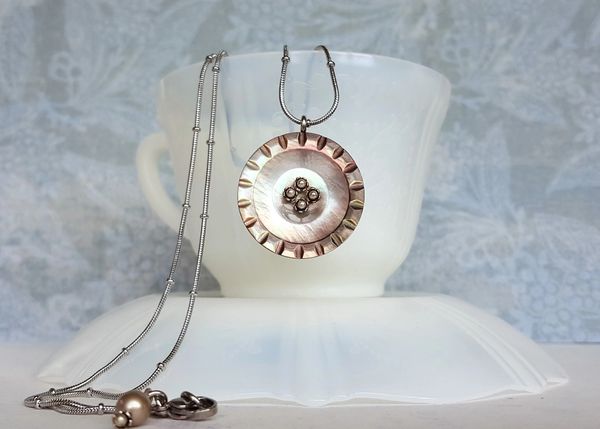 PERI - Mother of Pearl Necklace
This beautiful variegated, Antique, Mother of Pearl Button c.1880 features a carved 'pie crust' edge and an incised cluster center. It measures 1 1/4" and hangs from a 20" stainless steel bead/ball chain. This chain is silky smooth and the color and flash in the button is lovely. Simply styled for 'easy everyday wear', this Victorian era, Antique Button Necklace is one-of-a-kind.
*The button pendant measures 1 1/4"
*The chain measures 21"