TAMARA - Gold Sunburst Earrings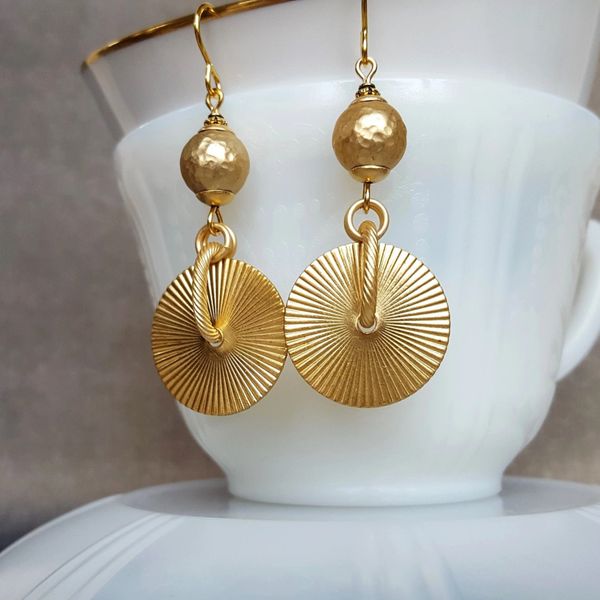 TAMARA - Gold Sunburst Earrings
Your NEW favorite Earrings!
TAMARA - Gold Sunburst Earrings. 
They weigh nothing, but say so much! You can wear them ALL DAY LONG...right into the night! Vintage hammered Gold Ball beads pair with sunbursts that catch the light. The perfect 'go to', wear with everything earrings! I own them...I wear them...I LOVE them. 365 days a year perfect!!
-Total Length of the Earring is 2 1/2"
-Gold Filled Ear wires