TATUM - Silver Medallion Necklace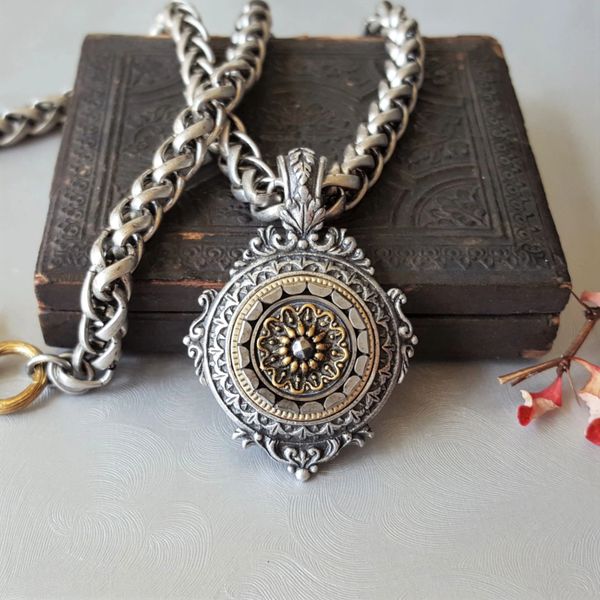 TATUM - Silver Medallion Necklace
TATUM - An ornate Medallion Pendant Necklace featuring a highly detailed Victorian Era Metal Button c.1880, boasts intricate metal-work and numerous steel cuts. The metal-work, mix of gold and silver and antique button create great visual texture. The thick, antique silver Rope chain (thick as a pencil) is fluid and drapes beautifully. The necklace has a lobster style clasp and contrasting antique gold rings for interest (and size variations). The pendant floats on the chain allowing you to wear the clasp asymmetrical or traditional back closure. 
-The pendant measures 1 3/4" long x 1 1/8" wide
-Chain Length options (see the drop down menu) **include** the clasp and 3- contrasting links. Meaning: if you order 17" this is the longest length but, can be worn shorter if you link in to the contrasting rings.
-Comes to you beautifully packaged and ready for gifting (or keeping!)