The CLASSIC - Long Toggle Clasp Necklace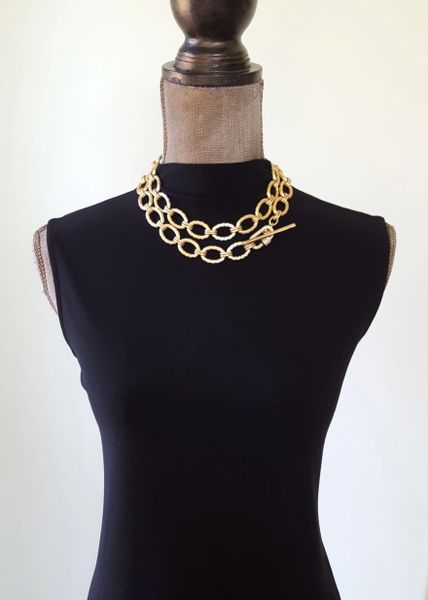 The CLASSIC - Long Toggle Clasp Necklace
The Classic Convertible.

Whether you wear this Long, Doubled, a classic Toggle Front Necklace or asymmetrical...it is stunning ALL ways!! Chunky Textural Oval Chain in matte Satin Gold finish combines with a Pave' Carabiner and an oversized Toggle bar for this classically styled convertible, Long to Short Toggle Necklace. Very Limited Edition.

The Chain measures 36" in length
Each Link is 7/8"
*SEE this in the Shorter version https://verydonna.com/products/the-classic-convertible-toggle-clasp-necklace