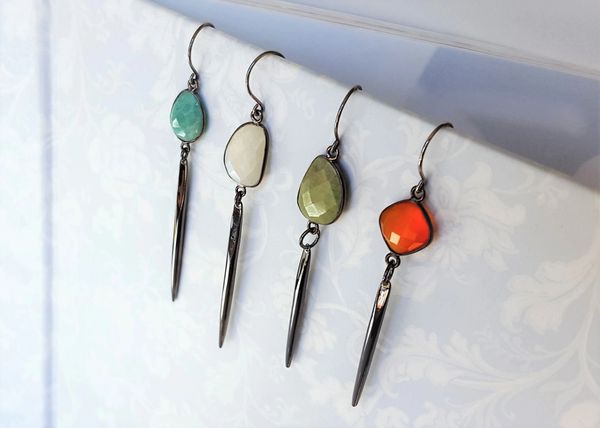 The DELANEY Earring
The perfect Earrings...with perfect POP!
These long and lean, modern, Gunmetal 'Tapered Bar' Earrings are the perfect 'go to', wear with everything earrings! I own them. I wear them. LOVE. 365 days a year perfect! AND, Lightweight!!
**Earrings come in 2 lengths: 2 3/4" and 3 1/4" including** the Niobium (premium quality), hypo-allergenic Ear Wires.