The EDGE - Gold and Silver Bead Necklace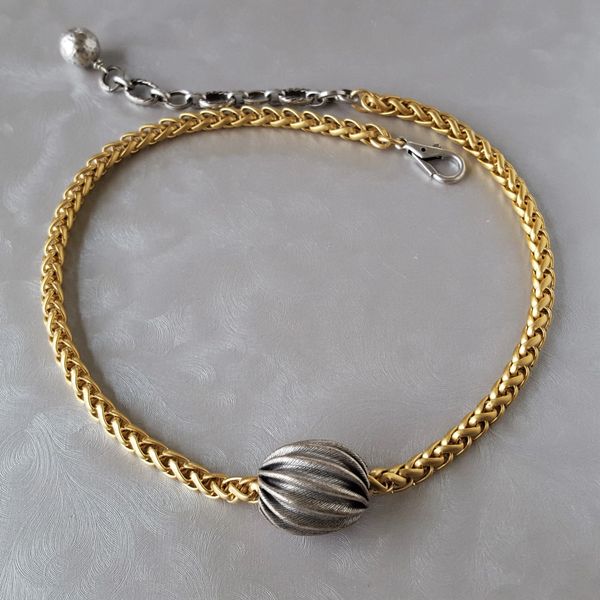 The EDGE - Gold and Silver Bead Necklace
The Gold and Silver EDGE - A single chunky, vintage, fluted metal Bead in Matte Satin Silver (lustrous! They don't make 'em like this anymore!!) pairs with thick as a pencil, Matte Satin Gold Rope Chain for this minimal but, mighty, eye catching necklace with a good bit of chunk. Nothing beats a two-toned Silver and Gold combination for the ultimate in versatility. Wear this with EVERYTHING to elevate your wardrobe! And, yup...there is a bit of edge to this piece!
Very Limited Edition
*The Beaded Necklace has a 3" extension for ultimate versatility. Choose your length from the drop down menu.
*The vintage Fluted Metal Bead is 1" large
An Original Copyrited Design created by veryDonna